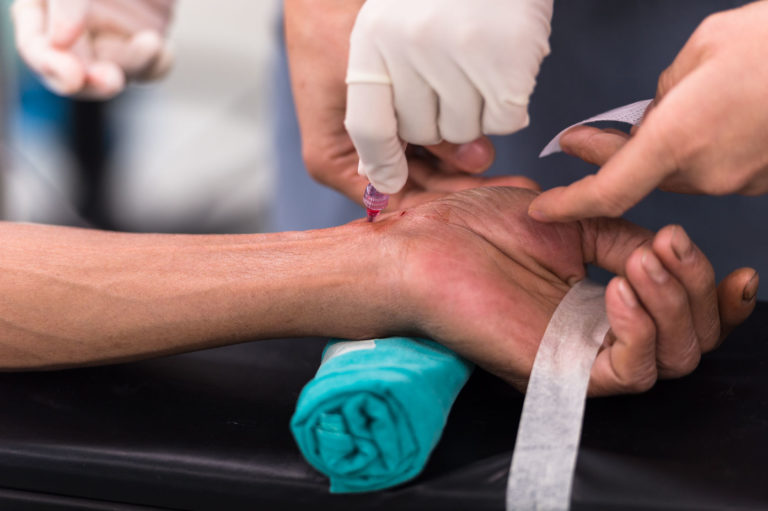 IV Cannulation for Nurses (Group Session)
COURSE DESCRIPTION
This course is designed for nurses who conduct IV cannulation or haven't done it for a while and looking to update their skill.
The course provides the chance to practice the skill in a controlled environment. This is a hands-on training course and we encourage participation in all the practical demonstrations and activities. On successful completion students will be awarded a certificate of attendance.
CERTIFICATION
Upon completion delegates will gain knowledge, skills, strategies and understanding on IV Cannulation. Delegates will have the chance to use the various clinical aids.They will also receive certificate of attendance which is valid for 3 years.
NB: Delegates are encouraged to gain competency under clinical supervision within their own workplace.
LEARNING OUTCOMES
Temperature monitoring and observation

NMC code of conduct
Patient identification & consent
Legal & professional approach
Basic universal precautions
The vascular system (arteries, veins & valves)
Reasons to cannulate
The procedure (site selection, preparation, equipment, insertion, maintenance & removal)
Calculating drip rates
Infection control
Potential complications