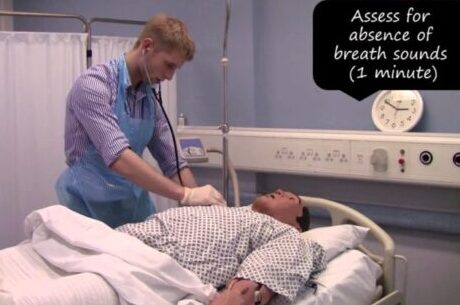 Verification of Expected Death (Group Session)
COURSE DESCRIPTION
This verification of expected death training is suitable for nurses who are interested in taking on the extended role of verification of expected death. The course is aimed at staff who wish to develop knowledge and skills in recognising death and the process of verifying an expected death.
Historically medical practitioners would verify expected death; however it is acknowledged by the NMC as an extended role (working within the Nursing and Midwifery Council (NMC) 2009 Scope of Professional Practice).
CERTIFICATION
Upon successful completion of this course delegates will understand what consitutes an expected death.Delegates will be able to identify and recognize the clinical signs of death and perform a relevant clinical examination. Delegates will understand the relevant terminology in relation to certificating, verifycation and expected death. Delegate will be issued with certificate of attendance which is valid for 1 year.
LEARNING OUTCOMES
Understand what constitutes an "expected death"
Identify and recognize the clinical signs of death
Perform a relevant clinical examination
Terminology including certification, verification & expected death
Diagnosis and recognition of death
Communication and difficult conversations
Understand of the legal and professionals framework in relation to the verification of expectant death
Understand the role of the Coroner and the related legal issues
Person centred care
Is there such a thing as a good death? Share the times we got it wrong but also when we got it RIGHT!
Documentation – recording the fact of death accurately