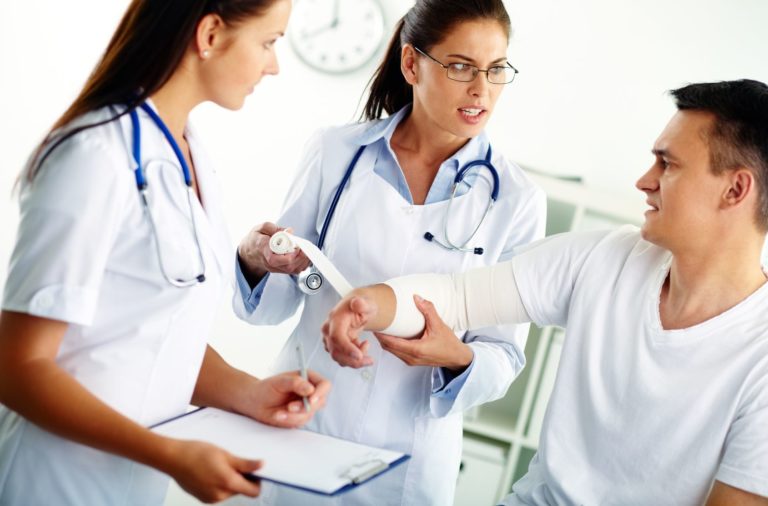 Wound Care Management (Group Session)
COURSE DESCRIPTION
Wound Care Management Workshop
The wound management workshop is aimed at nurses and advanced care staff responsible for those who are susceptible to pressue sores and skin deterioration. Pressure skin damage is related to the duration of applied pressure. The course will look at the importance of correctly assessing wounds, the various phases of wound healing and how we as carers and nurses can assist in the process.

LEARNING OUTCOMES
Legal Framework and National Guidelines
Anatomy and Physiology of the Skin
Functions of the Skin
Risk Assessment and Management
Indications of Tissue Viability Management
Types of Wound and Tissue Management
Pressure Ulcer Incidence
Pressure Ulcer Grading
Wound Observation and Assessment
Wound Assessment tool
Identifying Wound Infection and complications
Factors affecting wound healing
Maintaining good hygiene and Positioning
Positioning for Critically Ill Patients
Wound Care using Non Touch Technique
Pain Management and Monitoring
Dressing types and classification
Evidence base in managing Pressure Ulcer
Referral Criteria
Documentation, Record keeping and Reporting
Knowledge Competency
CERTIFICATION
Upon completion delegates will receive certificate of attendance.NB: Competency must be achieved within the workplace within 6 months of attending the course.We are unable to organise any voluntary work in hospitals for you to gain further experience. You will have to arrange this yourself.