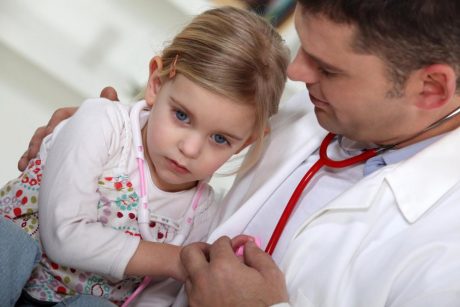 Safeguarding Children L3 (Accredited Online)
COURSE CONTENT
There are many children and young people in society who are in danger and at risk of harm from others due to their inability to protect themselves. Children interact with adults in a wide range of settings and organisations. There are millions of children who live, work and play in environments where adults provide and facilitate education, leisure, support and care. The term environment includes a wide range of familiar institutions such as schools, colleges, hospitals, care homes, youth organisations and, of content, the family home. A wide range of agencies deliver education, care and leisure services to children and there is a legal requirement on all such agencies to protect the children under their responsibility   It is intended that the effects of harm and abuse can be minimised by raising awareness through programmes of study such as this. Child abuse is illegal and is thought to be more widespread than previously acknowledged. It is important to note that whether the abuse is deliberate or not, the abused are affected in the same way.
LEARNING OUTCOMES:
Aims and Learning Outcome
Legal Framework and National Guidelines
Professional Roles and accountability
Statistics of Child Abuse in UK
Definition of Terms-Significant Harm, Safeguarding
Parental Responsibility
Framework for the Assessment of Children in Need and their Families
Working Together to Safeguard Children
Safeguarding key principles
Safeguarding & Promoting Welfare
Interagency and Multiagency Interaction
Types of Child Abuse
Recognising Abuse
Influences for Change
Child in Need/Child Protection
Safeguarding and Promoting Children Welfare
Practice examples of Working Together to Safeguard Children
Assessment Framework Triangle
Best Practice
The Serious Care Review (SCR)
Whistle Blowing
Responding and Making Referrals
Recordkeeping and Documentation
Monitoring , Reviewing and Practice Audit Tool
CERTIFICATION
Once you have completed all the online learning materials for these courses, you will be required to complete an online assessment. If you fail the online knowledge test, do not worry – You are given 5 chances to revise the e-learning materials and retake the course at no extra charge. Once you pass you will be able to save and print out all your accredited certificates for these bundles.
All our  online workshops are accredited and in line with the universally accepted Continuous Professional Development standards. The CPD accreditation group require a robust process of content development, peer review and compliance with the relevant regulatory requirements. Once you have successfully completed the knowledge test, you will be sent a CPD accredited certificate via email.
About Us and Our Accredited Online Courses
Unicare Support is one of the leading providers of accredited online courses. We have over 100 accredited online courses in all fields. If you can't find out what you are looking for just email us with your request and we will be more than happy to assist you.
The online nature of the courses means that they are reasonably priced compared to classroom learning but this doesn't compromise on the quality and standards of our accredited courses.You have 12 months upon signing in on a course to complete it. Our accredited online courses are accessible to everyone.
We have a dedicated and experienced customer service support that is always available to provide you with support via email or telephone which you can find on our website.
Our our accredited online course has a test upon completion and is in the form of multiple choice. You can retake the test at no extra cost if you fail for the first time or if you want to get a good score or grade at any time.
The course content can be viewed after the test and where you failed you can revise and sit for the test again. There are downloadable documentation on each course to support you through the learning process. Upon completion you can print out your own certificate if you require hard copy certificate we can send that to you at an extra cost of £5
You are able to access our accredited courses on any mobile platform such as desktop, laptop, tablet or smart phone device
If you are looking for credible and accredited online courses for yourself, for your staffs or for your organisation, look no further than our online courses and we are more than happy to assist and serve you.We are the only accredited online provider that believe in freebies (i.e whenever you buy any of our accredited courses we throw in an extra free course NB: this is subject to specific courses).