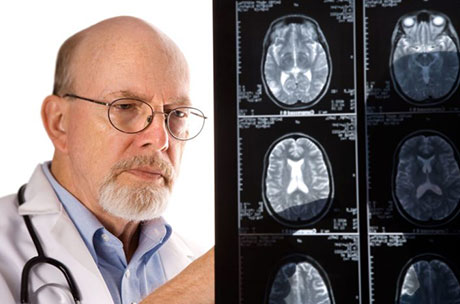 Acquired Brain Injury ( Accredited Online)
COURSE DESCRIPTION
Acquired Brain Injuries challenge an individual's quality of life, dignity and independence. People who have a brain injury have to learn to live life as fully as possible, often needing to relearn previously acquired skills. The Acquired Brain Injury programme will provide all health care workers with a broad understanding of brain injuries in order to support individuals with a brain injury through this process.
The course will explore how the brain works and the part it plays in everyday functioning of the body, including movement, thought, language, memory and controlling of the senses. This will help the learner understand the impact that brain injuries can have on an individual.
Brain injuries can be very diverse with regards to how they affect an individual. This course will look at some of the common problems this client group experience, including cognitive, physical and emotional effects. The learner is also given "good practice" tips, practical strategies and advice on how to work with a person who is affected by a brain injury, including helping a person adjust to living with a brain injury.
This course is carried out using detailed blended learning resource pack which can be kept to record a staff members development in the subject. Assessment is through a multiple choice question paper and completion of workbook.
Our best price includes all the course materials, registration, certification and postage.
LEARNING OUTCOMES
Module 1: The Brain and the Central Nervous System (CNS)
Module 2: What is ABI and what causes it?
Module 3: Treating ABI
Module 4: Rehabilitation
Module 5: Effects of ABI
Module 6: Practical strategies to overcome the effects of ABI
Module 7: Adjusting to life after a brain injury
Module 8: Legislation
Upon completion delegates will receive certificate of completion which is an accredited qualification.
About Us and Our Accredited Online Courses
Unicare Support is one of the leading providers of accredited online courses. We have over 100 accredited online courses in all fields. If you can't find out what you are looking for just email us with your request and we will be more than happy to assist you.
The online nature of the courses means that they are reasonably priced compared to classroom learning but this doesn't compromise on the quality and standards of our accredited courses.You have 12 months upon signing in on a course to complete it. Our accredited online courses are accessible to everyone.
We have a dedicated and experienced customer service support that is always available to provide you with support via email or telephone which you can find on our website.
Our our accredited online course has a test upon completion and is in the form of multiple choice. You can retake the test at no extra cost if you fail for the first time or if you want to get a good score or grade at any time.
The course content can be viewed after the test and where you failed you can revise and sit for the test again. There are downloadable documentation on each course to support you through the learning process. Upon completion you can print out your own certificate if you require hard copy certificate we can send that to you at an extra cost of £5
You are able to access our accredited courses on any mobile platform such as desktop, laptop, tablet or smart phone device
If you are looking for credible and accredited online courses for yourself, for your staffs or for your organisation, look no further than our online courses and we are more than happy to assist and serve you.We are the only accredited online provider that believe in freebies (i.e whenever you buy any of our accredited courses we throw in an extra free course NB: this is subject to specific courses).