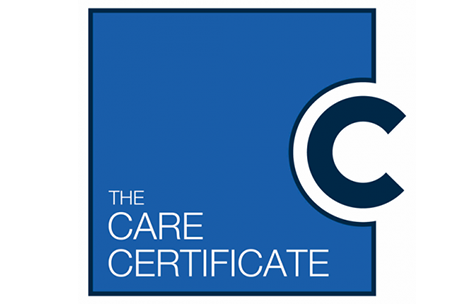 Care Certificate (Accredited Online)
COURSE DESCRIPTION
The Care Certificate is a set of standards that social care and health workers stick to in their daily working life. It is the new minimum standards that should be covered as part of induction training of new care workers. The Care Certificate was developed jointly by Skills for Care, Health Education England and Skills for Health. It:
applies across social care and health
links to National Occupational Standards
covers what is needed to be caring – giving workers a good basis from which they can develop their knowledge and skills.
Who is it for?
Designed with non-regulated workers in mind, the Care Certificate gives everyone the confidence that workers have the same induction – learning the same skills, knowledge and behaviours to provide compassionate, safe and high quality care and support. The Care Certificate is the start of the career journey and is only one element of the training and education that will make them ready to practice within their specific sector. Although the Care Certificate is designed for new staff, it also offers opportunities for existing staff to refresh or improve their knowledge.  For CQC regulated providers, the Care Certificate is expected of care workers joining health and social care since April 2015.  The CQC Inspector Briefing highlights how they look for evidence in their inspections.
LEARNING OUTCOMES
Standard 1: Understand your role
Standard 2: Your personal development
Standard 3: Duty of care
Standard 4: Equality and diversity
Standard 5: Work in a person-centred way
Standard 6: Communication
Standard 7: Privacy and dignity
Standard 8: Fluids and nutrition
Standard 9: Mental health, dementia & learning disabilities
Standard 10: Safeguarding adults
Standard 11: Safeguarding children
Standard 12: Basic life support
Standard 13: Health and safety
Standard 14: Handling information
Standard 15: Infection prevention and control
CERTIFICATION
Upon completion delegates will receive certificate of completion which is an accredited qualification.